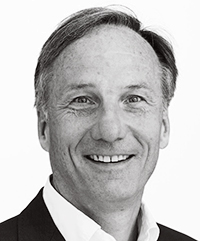 Caphaven
B erent has over 35 years' experience in advising and financing companies and private equity firms as a Managing Director at Leonardo&Co., Dresdner Kleinwort, Goldman Sachs. Previously he worked at Ermgassen&Co. and J.P.Morgan.
Over the past 12 years Berent has also been a private equity investor in growth businesses such as
Wizz Air
,
Mimecast
and
First Care
.
From 2010 – 13 he managed Leonardo&Co., the European corporate finance arm of Banca Leonardo. The business comprised 10 offices throughout Europe with 120 bankers and was focused on mergers and acquisitions as well as debt advisory.
Between 2007 and 2009, at Kleinwort Benson Berent managed the global Client Coverage team of the investment bank with 300 bankers and was a member of the Executive Committee of the bank. He continued to advise corporates and private equity firms on acquisitions, divestitures and financings.
Berent was at Goldman Sachs from 1994 to 2007. He managed the investment banking business in the Nordic region. Prior to this Berent was part of the mergers and acquisitions practice.
Berent started his banking career at J.P.Morgan in 1981 and was based in Frankfurt, Rome and New York. Thereafter he became a Partner at the corporate finance firm of Ermgassen&Co. in London in 1989.
Berent is a Norwegian national, living in London since 1989. has a lic.oec. degree in business and finance at the University of St.Gallen in Switzerland.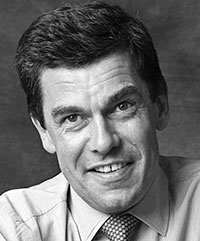 Caphaven
Cornel has over 20 years' experience both as a company CEO and Managing Director and as a private equity investor.
Since 2011 Cornel has been investing in small businesses focusing on companies where he can provide operational input and support.
From 2005 to 2010 he was CEO of two private equity owned businesses, European Directories, owned by Macquarie PE, a directory and lead generation company operating in eight European countries, and of Findexa, owned by TPG Capital.
From 1999 to 2005 Cornel was Managing Director at TPG Capital in Europe, responsible for TPG's European portfolio of companies and a member of the TPG's Investment Committee. Before that he was Group Operations Director and then Group Managing Director at Trinity Mirror plc from 1993 to 1999. Prior positions include CEO of Borthwicks plc and five years at Bain & Company in strategy consulting.
Cornel is currently a director of Rezatec and previously chaired or served on the board of a series of public and private company including Punch Taverns plc, Debenhams, Bally AG, Gate Gourmet and Grohe. He is a Swiss national,  living in London since 1986. Cornel holds a PhD in Economic and Social Sciences from the Wirtschaftsuniversität in Vienna and an MBA from Harvard Business School.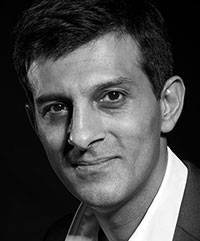 Caphaven
Neeshu has over 25 years experience as a company Managing Director, Executive Chairman, Non-executive and as a principal investor, spanning large multinational corporates, and early stage small companies.
Since 2011 Neeshu has been operating and investing in small companies and early stage ventures, focused where he can add value on strategy, operations and organisational leadership. Currently, he is Executive Chairman of
Realeyes
, and on the Board of
Harvard Business School Alumni Angels of London
.
Prior to this, Neeshu was General Manager, Europe Fz at Yum Restaurants, operating across restaurants brands KFC, Pizza Hut, and Taco Bell, and a business of 1Bn+ over 30+ countries, with a complex mix of formats, segments and developments.
From 1991 to 2008, Neeshu was at P&G, developing through Brand marketing to Managing Director, working across over 40 Brands and businesses, leading P&L and organisations locally regionally and globally. This ranged from operating at executive board level of businesses $1Bn+, through to new brand, technology and country development and launches. This also included working on acquisitions and integrations, the latest of which was the acquisition and integration of Gillette, including then operating on Gillette regionally and leading the Beauty care business and being on the board of Braun Appliances.
Predating this, Neeshu was a Civil Engineer working in Fluid Mechanics research, having studied Civil Engineering and post-graduate Marketing at Manchester and Strathclyde Universities. He is British Indian based in London.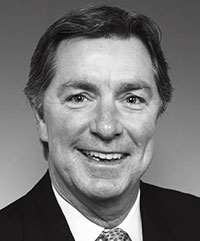 Caphaven
Peter has over 30 years experience as a principal investor, investment banker and Board Director spanning major financial institutions, corporates and early stage ventures.
Since 2009 Peter has been an active investor and Board member in early stage growth companies for his own account and with
Richmond Park Partners'
investment vehicle.
From 2003-2008 Peter was a Managing Director and Co-Founder and Co-Head of ABN AMRO Merchant Banking, a private equity business with $1.5bn of AUM in 20 investments across Europe and Asia Pacific. He was a member of the Merchant Banking Investment Committee and responsible for the group's corporate sector investments.
Previously Peter was Co-Founder and CFO of Eos Internet Ventures, a London-based investment company focused on the digital media sector. Peter's Investment Banking experience includes: ABN AMRO Bank – Managing Director and Global Sector Head, Media; Lehman Brothers – Managing Director and Head of European Media and Communications Group; and Citicorp International Trading Company where he began his investment banking career.
Peter is currently on the Advisory Board of the Harvard Business School Alumni Angels of London and previously served on the boards of CJ Hellovision (Korean cable TV), Mediaworks Group (New Zealand TV and radio broadcaster) and Cyrte Fund 1 (Endemol acquisition vehicle).
Peter also served two years in the White House as Staff Assistant to President Ronald Reagan's National Security Advisor and is a dual UK/US national, living in London since 1987. He holds a BA in International Relations from Stanford University and an MBA from Harvard Business School.